Grus grus
Crane, Trana, Trane
The dancing Cranes of Hornborgasjön.



An adult male crane ( Grus grus ) one out of 5900, croaking in the wetlands of Hornborgasjön, mid Sweden, in the first light of Tuesday April the 4. 2006.

This elderly bird has obviously eyed me out, but its croaking disapproval gets only little attention from the younger birds surrounding us.

Sitting in a wooden box three by seven feet. Expenses considerably higher than that of the hotel in Skara I've used for two nights. More like a room on Broadway, but this one is flashier.

You're waking up surrounded by 5000 Cranes.

Denmark only houses 12 breeding couples of Cranes, but every spring, the end of March beginning of April we are having the pleasure of the better part of the entire Fenno Scandia population of Cranes flying across our countryside. Mostly the island of Bornholm but Zealand too enjoys the sight of these harbingers of spring.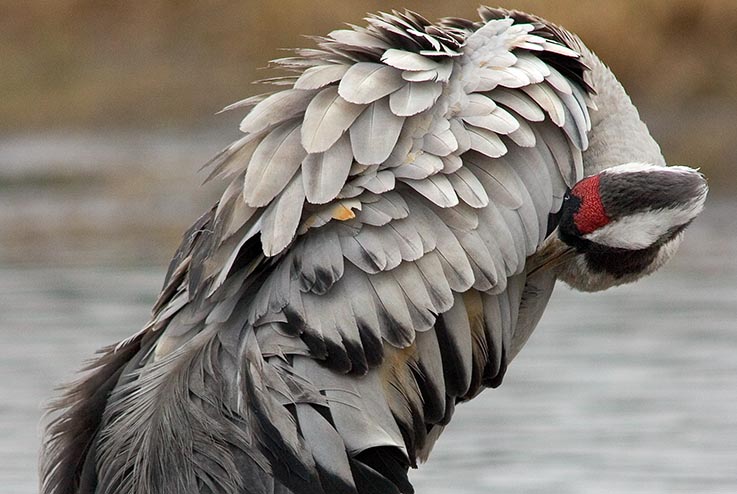 Norwegian and Swedish cranes that, as they, unlike white Storks, readily cross wide stretches of water, unfortunately, find no reason to stop over, but simply continue their trip, heading for the breeding grounds further north in upper Scandinavia, having spend wintertime in Extremadura Spain.

But, then again, what a sight. And they are not to far away.

Every year 10.000 of these cranes if not all of them roost in the wetlands of the lake Hornborgasjön, mid Sweden, only 110 miles from Copenhagen, an event that attracts even a greater number of spectators and where these pictures are taken during three days in April, Monday the 3. Tuesday 4. and Wednesday the 5th.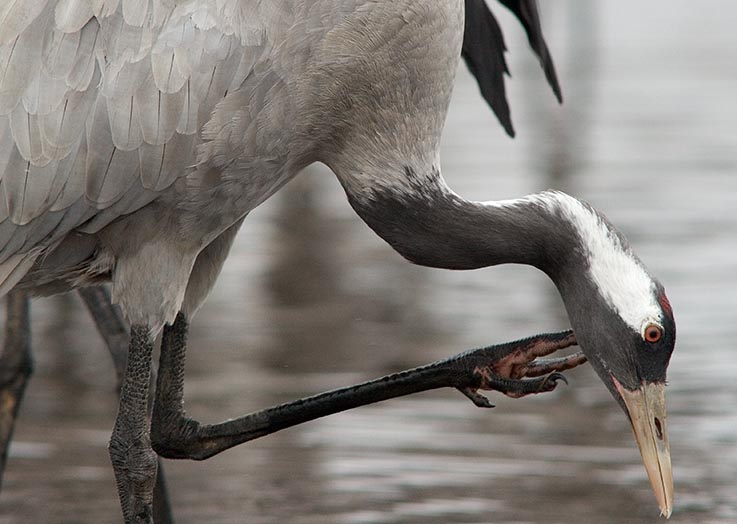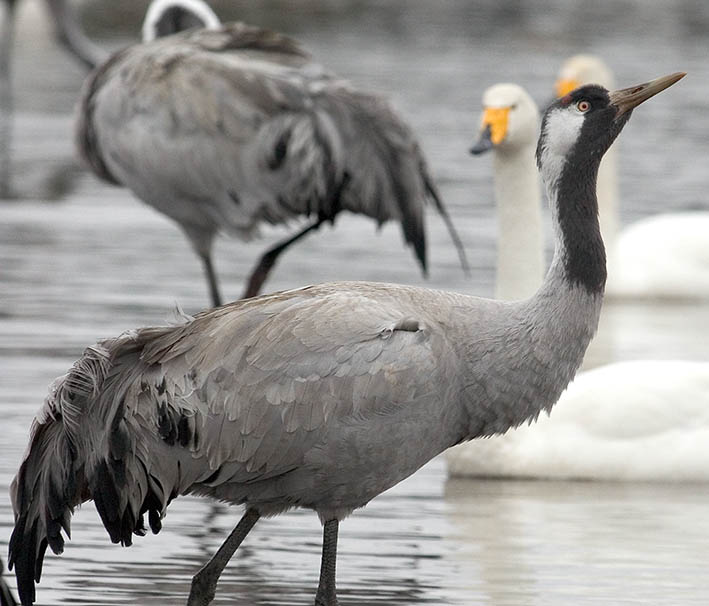 Couldn´t se my feet, carrying the 35 kilos of computers and photographic equipment, notebooks, food, water and coffee the 500 meters. My hide was the one situated farthest out in the wetlands, well away from the roads, and in the dark I'd had to leap over a small pond to unload the gear through the tiny box door, and head back to the car again supported by my small flashlight. It's dark in Sweden at three o'clock am in April.

But installed, everything worked out fine and well fit. All set, as planned after the drawing of the box I received beforehand from Katharine, the girl helping me. And a minute later I fell asleep on the double layer heavy duty matte, confident that the birds would wake me up just before sunrise.

The swans did not let me down.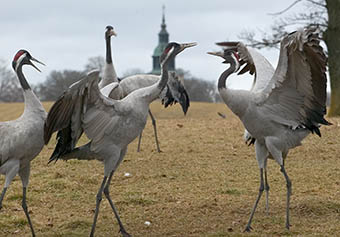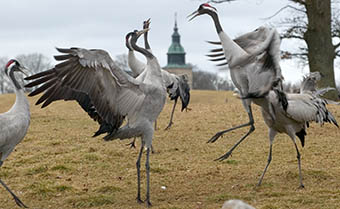 Cranes dance.
In the solitary, in pairs or in flocks. Throughout the year, for various reasons or for no reason at all. How should we know, but like with humans, dancing is said to strengthen the bonds between pairs and Cranes, I´m told, live their lives mono-

gamous pair-bond. The dancing involves, parade-march postures, running in circles, bows, jumping and the beating of the wings. The Cranes dancing is very spectacular, and the reason thousands of people every year find time to go to Hornborgasjön.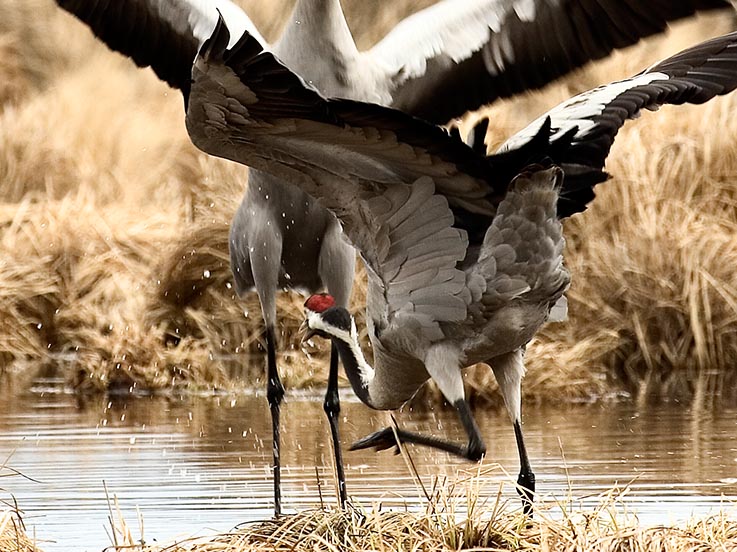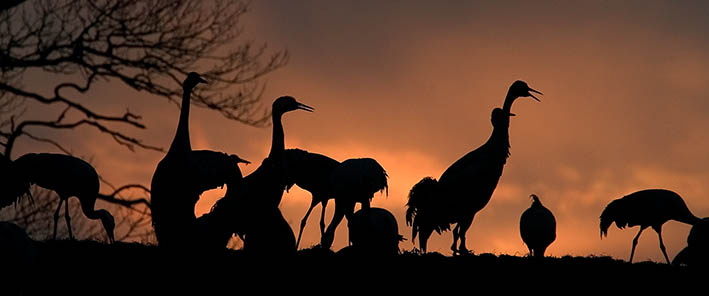 Although we have published photos and words on the web, this does not mean we have waived copyright.
Copyright protections are guaranteed by law. Commercial use of images is forbidden without explicit licensing of rights.
For commercial use contact photo editor.